HERITAGE
Explore the exclusive world of Barker Black and our premium collection
English to the Core
The Remarkable History of Barker's
Barker Black is the epitome of modern English refinement. Established in the village of Earls Barton in 1880 by Arthur Barker, the Barker factory quickly became renowned for its craftsmen and fine workmanship. Specializing in the "Good Year Welted" construction, the shoes became a staple in the wardrobe of every self-respecting Englishman.
...OR GLORY
Barker Black's core collection is inspired by an ancient regiment of British guardsmen, the 17th Lancers. The Regiment's original logo, a skull and crossbones with a banner posting their motto "...or glory" implying 'Death or Glory' is the foundation of Barker Black's subversive attitude.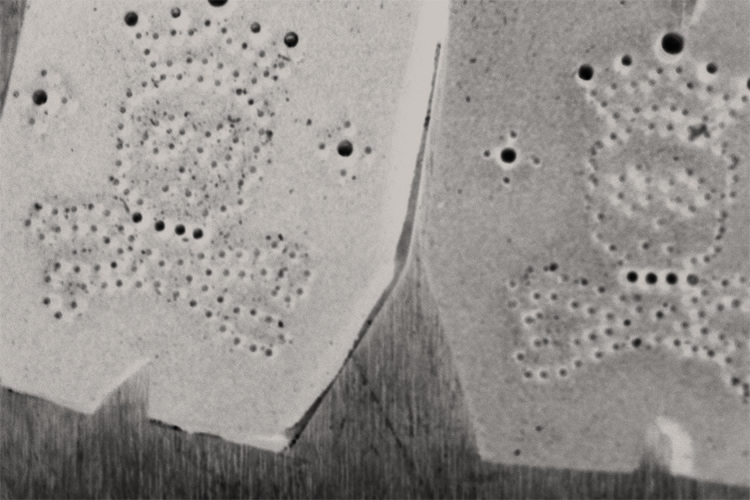 Subversive Sophistication
Barker Black was founded as the modern alternative to Barker Shoes. With their sleek design and time-tested construction, Barker Black shoes and accessories have a playful spirit but are appropriate in even the strictest workplace. Barker Black upholds the standards established by generations of renowned craftsmen but with modern styling that brings excitement back to dressing.
Dressing the Modern Lancer
Nicknamed "Bingham's Dandies" because of their dress prowess; one imagines how the Lancers would dress themselves in today's world. The Barker Black collection's young, sleek, sophisticated design with a touch of arrogance conjures up images of the regiment's black and silver dress regalia. These principals are the cornerstones of Barker Black, all in an attempt to dress the modern day Lancer.
Adopted by Barker Black
Discovered in an ancient silk weaver's archive in Sudbury, England, adopted by Barker Black Ltd. the decommissioned regiment's motto captures the spirit energy and, sophistication of Barker Black. There is an unmistakable presence of the Lancers in every piece of the Collection.
A Modern Sensibility
The subtle details like a crown cutout on a traditional penny loafer or the delicate broguing on the toe in the shape of a crowned skull and crossbones, are so well incorporated into the design of the collection, they would be difficult for others to notice.
The Benchmark in Decadence
After 130 years of producing quality bench made shoes in a factory christened by the Queen, Barker Black has been developed to embrace the storied past while piercing ahead in design, details, and elegant sophistication. Barker Black is the new benchmark for others to follow.